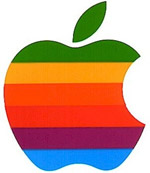 Well I finally broke down and bought a brand new MacBook. I'm a lifetime PC user, but with the CS3 beta looking pretty nice, I decided that it was time to make the cross-over. Now, I've always been able to use a Mac but I love being able to really learn the OS like you can only do when you own a machine (I'm always a little more careful if it doesn't belong to me 😉 )
The adjustment to MacOSX has been surprisingly easy. I'm really liking the OS actually, especially dragging programs from the .dmg file to the applications folder to install them, and being able to save preference changes without restarting applications. It's so much easier! Also I really like how it mounts everything. I kept asking my friend what he uses to mount disc images with on Mac and he kept laughing at me haha.
I don't think I'm even going to dual boot Windows. I'll just keep this as my Mac machine and use my desktop for everything Windows.
---
---
---
You Might Also Like:
---